Toyota
Mega Cruiser
Toyota Mega Cruiser is Toyota's answer to the famous american Hummer. On this web site, you will find information about this vehicle. Note that this web site is not affiliated with Toyota at all. If you have any question about the Mega Cruiser or if you want to share information, please take a look at the forum.
Photo Gallery
Let's have a look at the Mega Cruiser, exterior, interior, military version, and more...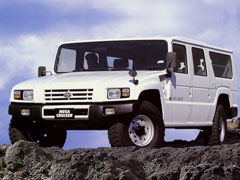 Movies
8 movies of the Mega Cruiser in action.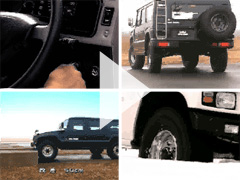 Specifications
This Specifications sheet should provide you with everything you need to know about Mega Cruiser.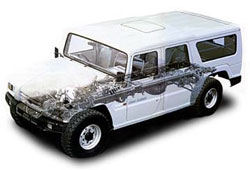 Competitors
Toyota Mega Cruiser is not alone on this restricted market of "very large all-road vehicles". The american Hummer is undoubtedly the most popular, but other car manufacturers launched out with more or less of success their own model.